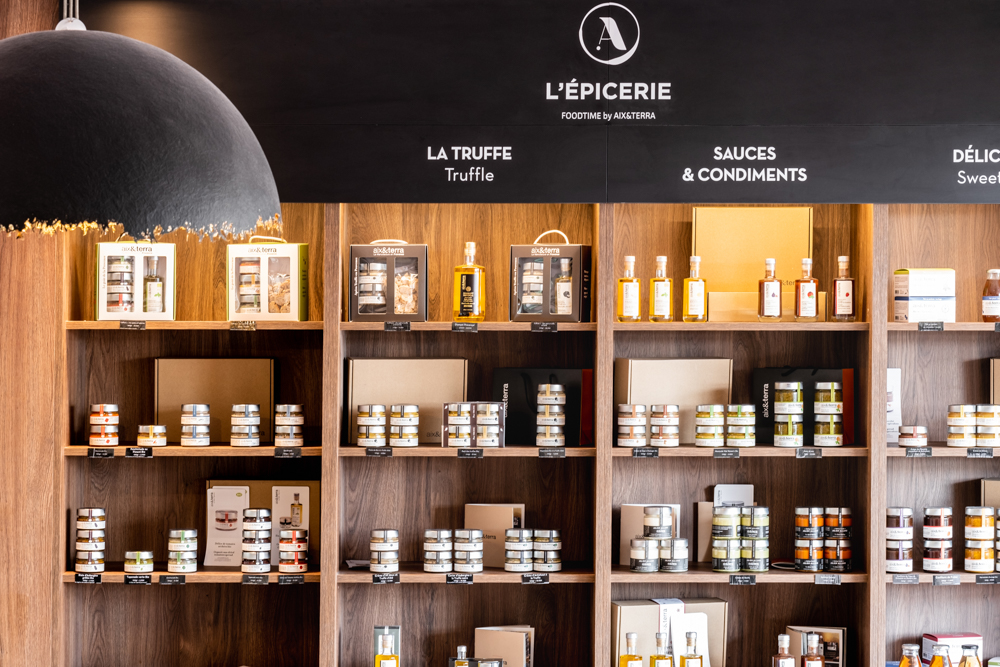 At the Epicerie Foodtime by Aix&terra
Treat your loved ones or enhance your cooking: discover our A l'Epicerie Tours Sud shop, open 24 hours a day, and its various boxes or single jars.
Find an ideal selection for your aperitifs, our sweet or savoury delights, oils, condiments, teas, candles and more. Share the taste of our land with: these original creations signed by the Provencal manufacture Aix&terra, our selection of wines, champagnes and local beers from our partners.
Offer or treat yourself to flavours that are Made in France, natural and partly organic, which you will find, according to the seasons, in the signature dishes and regional recipes cooked by our chef "A l'Epicerie".
"Very pleasant stay in this clean hotel with a very attentive staff. Very well situated around a park and a lake. The pool and spa are very large and well maintained. The restaurant menus are varied and there is a nice wine list. We would go back."
"Good reception, staff at the service of the customer, very good establishment. Nothing to complain about! Free parking nearby and very good restaurant... We had an excellent weekend in your hotel... Thank you for a pleasant stay."
"While we were in the area, we took a day break. We took advantage of the beautiful swimming pool, the hammam and the sauna. The rooms are well insulated and the bedding is of high quality. In conclusion, we will return to this establishment.