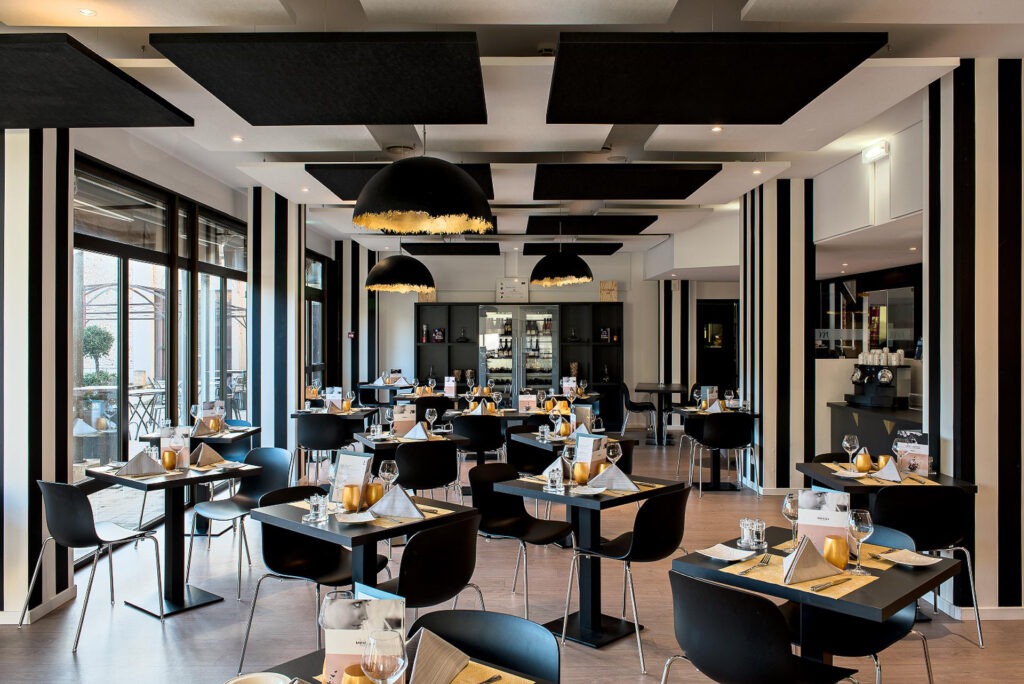 Welcome to the South West of Tours
In a relaxing setting, the restaurant "A l'Epicerie Foodtime by Aix&terra" invites you to discover its regional bistronomic cuisine indoors or outdoors on the terrace for a quiet lunch or dinner.
Treat yourself to a delicious moment in our restaurant and let yourself be tempted by the chefs' menu, which changes with the seasons. French recipes, Touraine specialities, delicacies and revisited delicacies... all accompanied by a sense of hospitality and a selection of gourmet wines, some of which are available by the glass! Flavours, taste and sweets for a well-deserved gourmet break.
The "A l'Epicerie Foodtime by Aix&terra" also welcomes your family and business meals.
We invite you to consult us to share the opening dates, schedules and capacities in the Covid-19 period.
Lunch: from 12 noon to 2pm on Monday, Tuesday, Wednesday, Thursday and Friday
Dinner from 7 to 10 pm on Monday, Tuesday, Wednesday, Thursday, Friday, Saturday
"Very pleasant stay in this clean hotel with a very attentive staff. Very well situated around a park and a lake. The pool and spa are very large and well maintained. The restaurant menus are varied and there is a nice wine list. We would go back."
"Good reception, staff at the service of the customer, very good establishment. Nothing to complain about! Free parking nearby and very good restaurant... We had an excellent weekend in your hotel... Thank you for a pleasant stay."
"While we were in the area, we took a day break. We took advantage of the beautiful swimming pool, the hammam and the sauna. The rooms are well insulated and the bedding is of high quality. In conclusion, we will return to this establishment.